Indigenous rangers have been working with WA's department of food and agriculture to eradicate an exotic plant.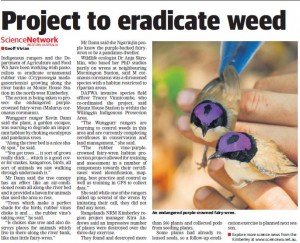 Ornamental rubber vine, which first escaped from a garden, is threatening the purple-crowned fairy wren's habitat.
This story first appeared in Science Network WA on 24 September 2014 [read this story]. The Kimberley Echo republished it on 4 December 2014.