If you catch a protected fish – in this case a large shark – you are supposed to let it go as soon as possible.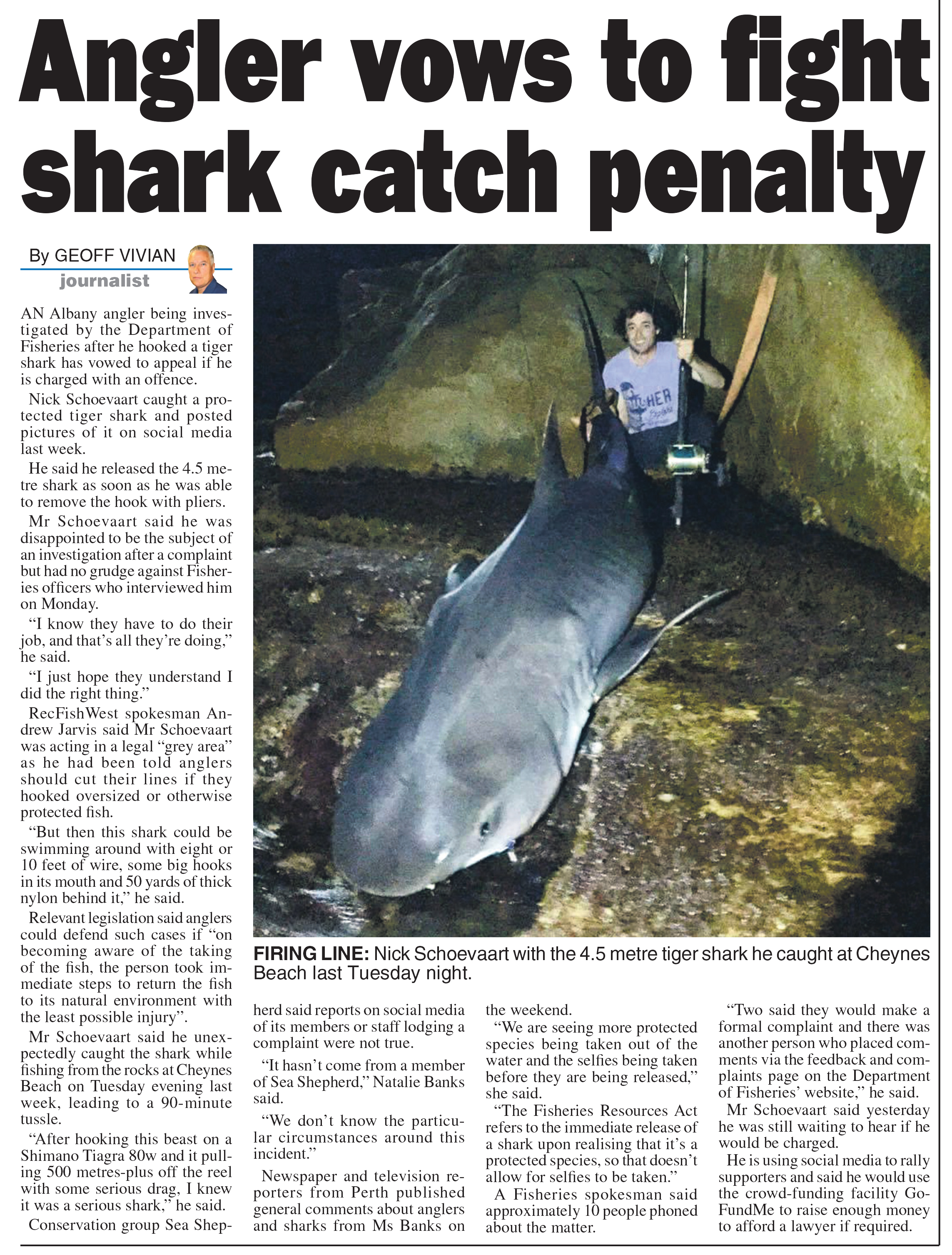 But what if you take a photograph of it first?
Anglers do this, and so for that matter do people studying fish.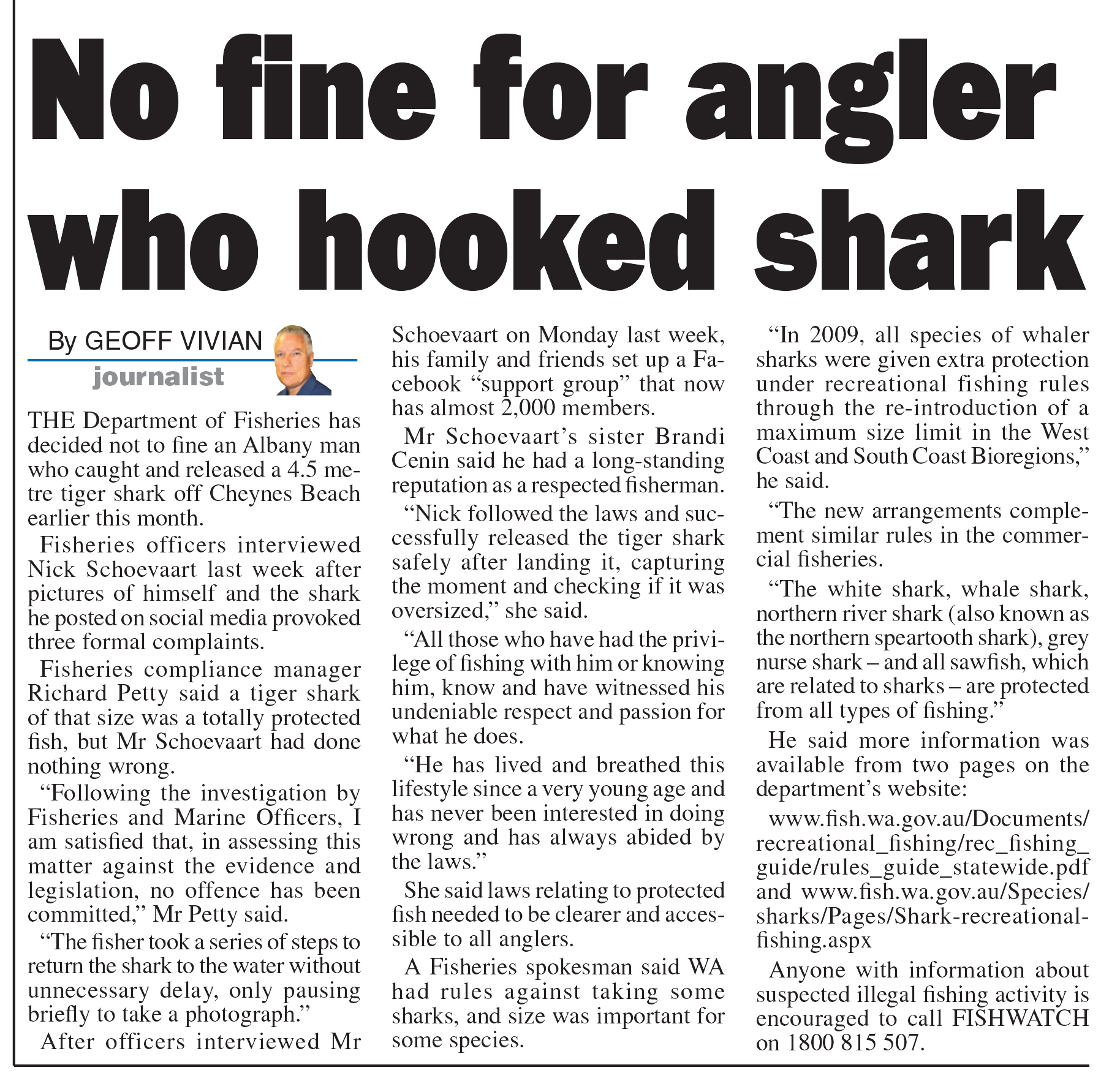 A young Albany man has been through a difficult couple of weeks pending the results of an investigation by the WA Fisheries Department.
A week after they interviewed him a senior officer told him he would not be fined.
From The Great Southern Weekender May 19 and May 26, 2016.