This is an example of a story lead changing right on deadline.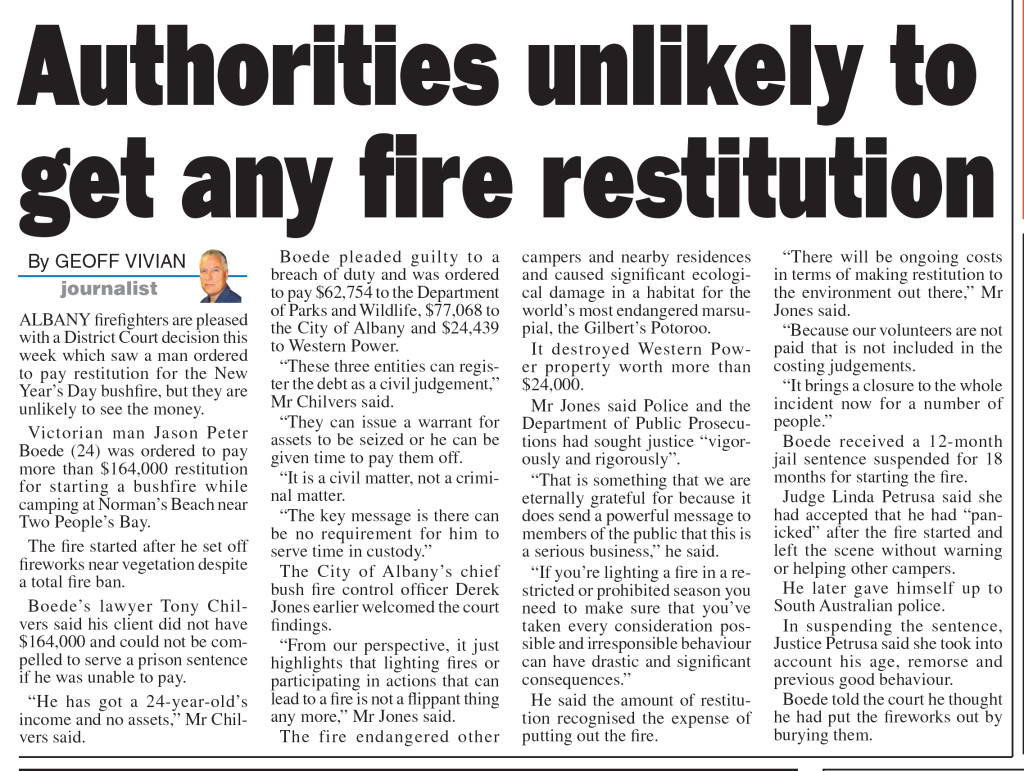 I had written about a judgement made against a young man who had started a bushfire and was ordered to pay a six-figure sum in damages.
I interviewed the fire control officer who was pleased with this result.
My editor had already put the story "on the page" when the man's lawyer contacted me telling me his client could not be jailed for non-payment as it was a civil matter.
From The Great Southern Weekender Thursday, August 11, 2016.