This part of the site is still very much a work-in-progress.
I wrote prolifically about the arts for a couple of years in the early 1990s and intend to post some of my better pieces here when time permits.
2015
In her element – Artsource
Dreamtime stories teach ecological realities – Science Network WA
Belonging to where I am – Artsource
Studying music, dance and art in Bali – inBali.org
2014
Tenganan: Home of Bali's rarest textiles – inBali.org
Journeying in his own country – Artsource
Micro-scale technique helps preserve rock art legacy – Science Network WA
2013
Artist crowd funds her overseas study – Artsource
Judgement and the Vulnerable Male – catalogue essay for an exhibition Matrix Tw(o)rigin by Paul Trinidad and Suklu
Independent musician steps it up Theona Councillor – Midwest Times
STILL – catalogue essay for an exhibition by Judy Rogers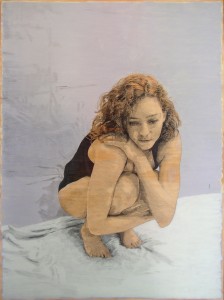 Digital technology resurrects ancient rock art – Science Network WA
Life changing learning Pierre Capponi – Artsource
2011
Kavisha delivers – Midland Echo
Wanjina art competition 'hurts Mowanjum people' – KimberleyPage
More stories here.
2009
Dutch musician accused of ripping off Aboriginal music – WA Today
2000:
Julie Dowling at Artplace – Artseen
In Her Arrangement – paintings by Shaaron du Bignon – Artseen
1998
Public art in St George's Tce near Barrack Street – Artseen
1995
The texture of making – Jon Denaro – The Western Review
1994
Shakespeare, sex and violence – The Western Review
Magnificent seven: Bindjareb Pinjarra – The Western Review